Our patented vein-matching technology creates a virtual layout of matched seams before we make a cut. This allows you to map and adjust your slabs to ensure that it is placed exactly how you would like it. It lets us create precise, creative, and unique projects while reducing waste and being cost-effective. We offer seam matching at no additional cost on all of our projects.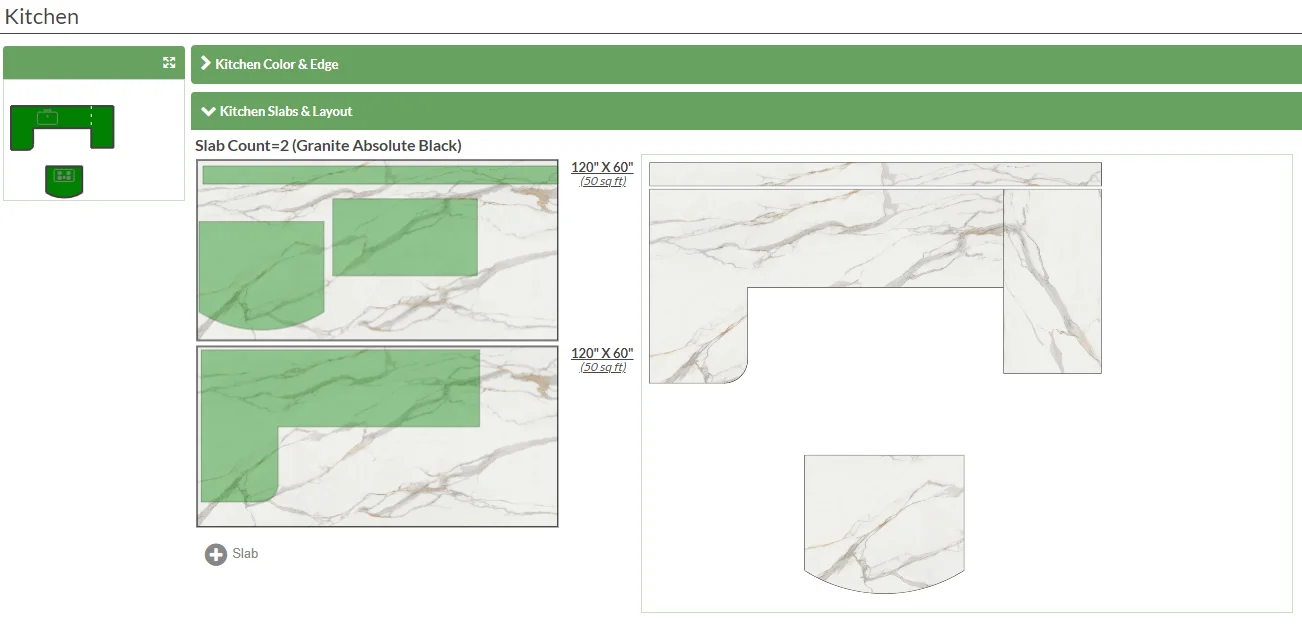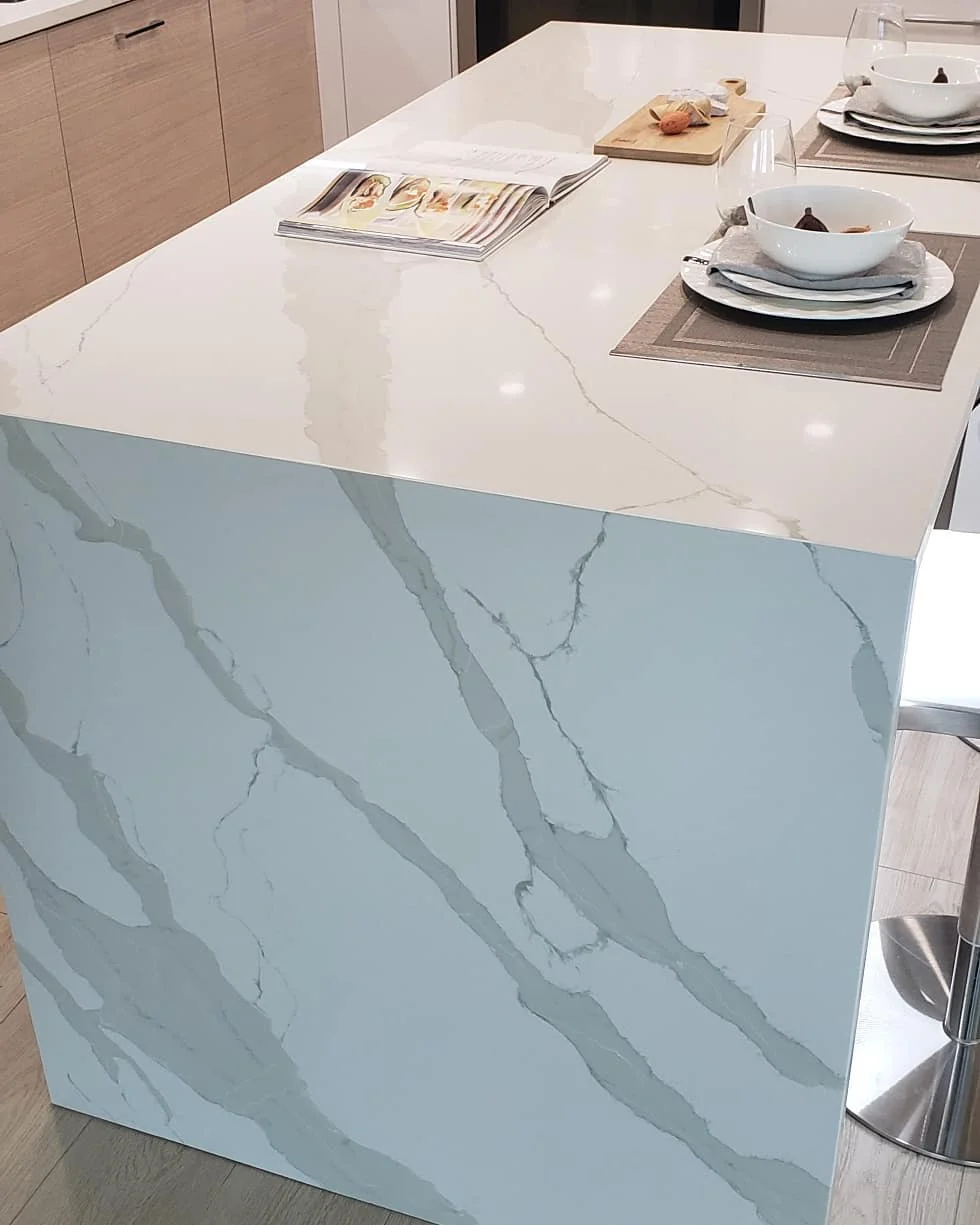 Natural stones feature lines known as veins. These lines give your stone an elegant, organic feel and are one of the most desirable aspects of natural stone. Veining can be dramatic and colorful or more subtle and paler. We use vein matching to ensure that two different slabs appear to be one continue slab, with veins that match each other.
In our vein matching process, we combine and superimpose a digital image of your exact slabs, the laser optic measure from your home, and the CAD drawing of your precise layout, which allows us to determine the best possible outcome for seam matching. We design your area precisely on the slabs so that you can see exactly where stone movement and veins will flow, including how they will interact with your focal points, island, backsplash, and cutouts. We can even pull those pieces off the image so you can see how seams will match up in your kitchen when we come to install. This high-tech process creates as little waste as possible, which is good for the environment and good for your budget!